We enable Business Improvement Districts to introduce sustainable travel options that drive footfall and visitor-flow, whilst minimising queueing and overcrowding.
With 'You. Smart. Thing.' BIDs and local businesses can work together to offer personalised, door-to-door travel advice and itineraries that improve visitor experience.
We believe health, wellbeing and economic prosperity depend on physical community engagement. We use online, to bring people back offline. Back to the high street. Back to business. Back to each other.
Individual personalised travel plans with curated last-mile navigation options guide visitors to local businesses the smart way. Our configurable platform allows BIDs and local businesses to work more effectively with transport authorities and operators, coordinating recommend parking options, park and ride, park and stride, public transport, active travel and even micromobility with a focus on boosting the local economy.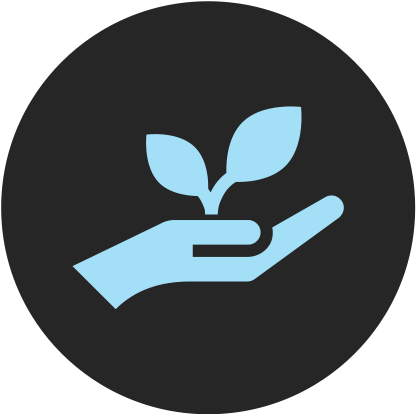 Empower visitors to make responsible travel choices that maximize engagement with local businesses via the most environmentally sustainable routes. 'You. Smart. Thing'. travel plans incorporate active travel, and reduction of carbon emissions, creating a cleaner, greener environment for everyone.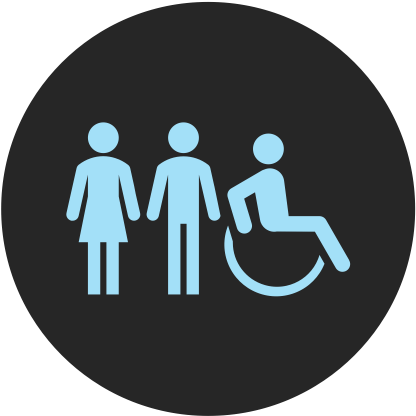 There are more than 14.1 million disabled people in the UK; destinations need to offer more than just offer blue badge parking. Go that extra mile by highlighting tailored and step-free access points, by giving visitors a unique travel plan that's based on their circumstances and specific requirements.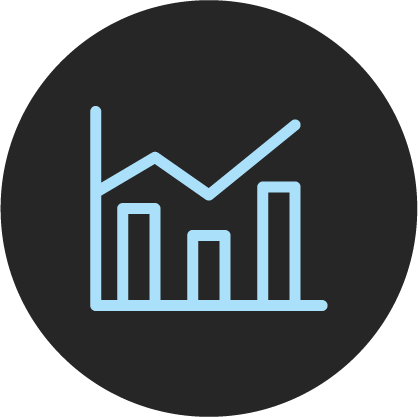 'You. Smart. Thing.' delivers a wealth of information about visitors, helping BID teams and businesses make informed decisions that align with strategic objectives. Data-driven insight can be used to grow revenue streams by making travel advice and affiliated services an integrated part of people's trips.
Our EV Assist project team focuses on integrating new charge point operators, enabling the travel assistant platform to deliver highly personalised journey itineraries for electric vehicle users, based on charge point availability and the individual's reason for travel. The EV journey requirements we capture can be securely shared with charge point operators, allowing them to offer reservations, and giving visitors the assurance that they can use an electric vehicle without worrying about range anxiety, no matter how far they're traveling from.
Download our 1-sheet overview:
'Town and City Centre Revival'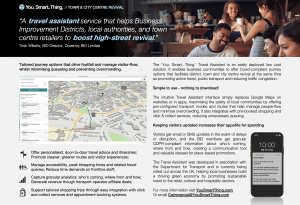 The 'You. Smart. Thing.' Travel Assistant is an easily deployed low cost solution. It enables business communities to offer low-carbon journey options that facilitate district, town and city centre revival at the same time as promoting active travel, public transport and reducing traffic congestion.
"'You. Smart. Thing.' has helped Coventry Business Improvement District, retail and business parks, the local authority, and town centre retailers to improve visitor's experience and boost and high-street revival."
Trish Willetts, BID Director, Coventry BID Limited
Example 'Destination Group'
Bespoke configuration for Coventry Business Improvement District
Single or multi-location 'destination groups' and map pins provide tailored multi-modal travel guidance alongside optional interactive rich media content, promoting relevant information or offers.
Example Promotion to BID Members