We are working with independent festivals, festival owning groups and sustainability experts to ensure the environmental impact of audience travel is effectively monitored and minimised.
Reduce CO2, enhance community relations, improve visitor experience, increase revenues.
Travel is the single largest source of carbon emissions from festivals. On average, over 75% of emissions generated by festivals are a direct result of audience travel.
Carbon balancing schemes can go some way to mitigating the environmental impact of audience travel but offering smarter routing is the key to incentivising behavior change. 'You. Smart. Thing.' gives festivals an integrated travel planning service that they have complete control of. Personal travel plans and tailored low-carbon routes, to cycle hubs, charge points, shuttle bus options or a lift share to drop-off and pick-up points, minimise an event's carbon footprint whilst maximising visitor experience.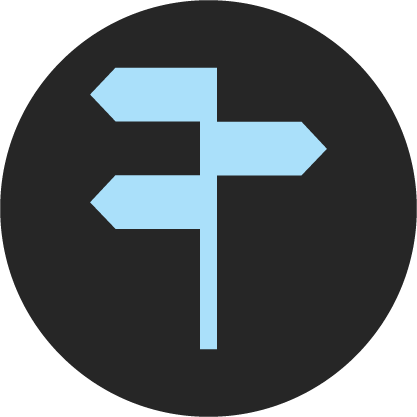 We enable festivals to offer the lowest carbon transport options from anywhere in the world. With online site plans including navigable access points we deliver bespoke last-mile routing & enhanced on-site wayfinding, ensuring equality, diversity, and inclusion, with interactive content and sponsorship options alongside highly personalsied travel planning for every visitor.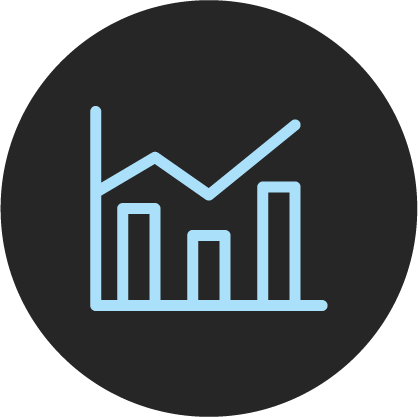 We reveal when and how people travel, and what route they are taking – key data for targeted marketing. We forecast audience travel impact supporting environmental and commercial targets. For example, tailoring park & ride and micro-mobility options to alleviate stress on access routes and car park capacity generates revenue whilst improving air quality and visitor flow.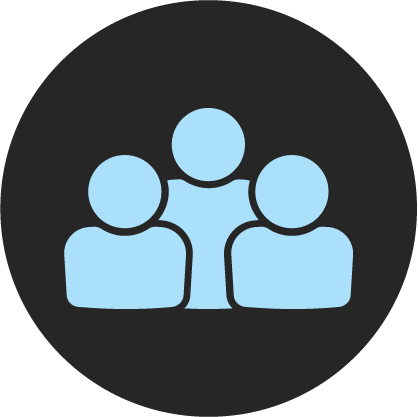 With 'You. Smart. Thing.' festivals can easily configure and augment walking, cycling, public transport, multi-model, drop off/pick up, shuttle bus, dedicated or nearby parking and micromobility options. Organizsers can even offer door-to-door travel plans with integrated flight or ferry options for international visitors, and timed AAA routing for artists, stage crews, and suppliers.
Nothing to Download or Install
Easily embedded within web, mobile, ticket booking and customer relationship management systems, 'You. Smart. Thing.' adds an additional personalisation layer to services such as Google Maps. This enables festival organisers to capture and maintain the visitor relationship, at the point of consideration, booking confirmation and en-route, rather than handing audiences over to third-party services for travel planning and directions.
Download our FREE GUIDE:
13 sustainable travel tips to reduce your festival's carbon footprint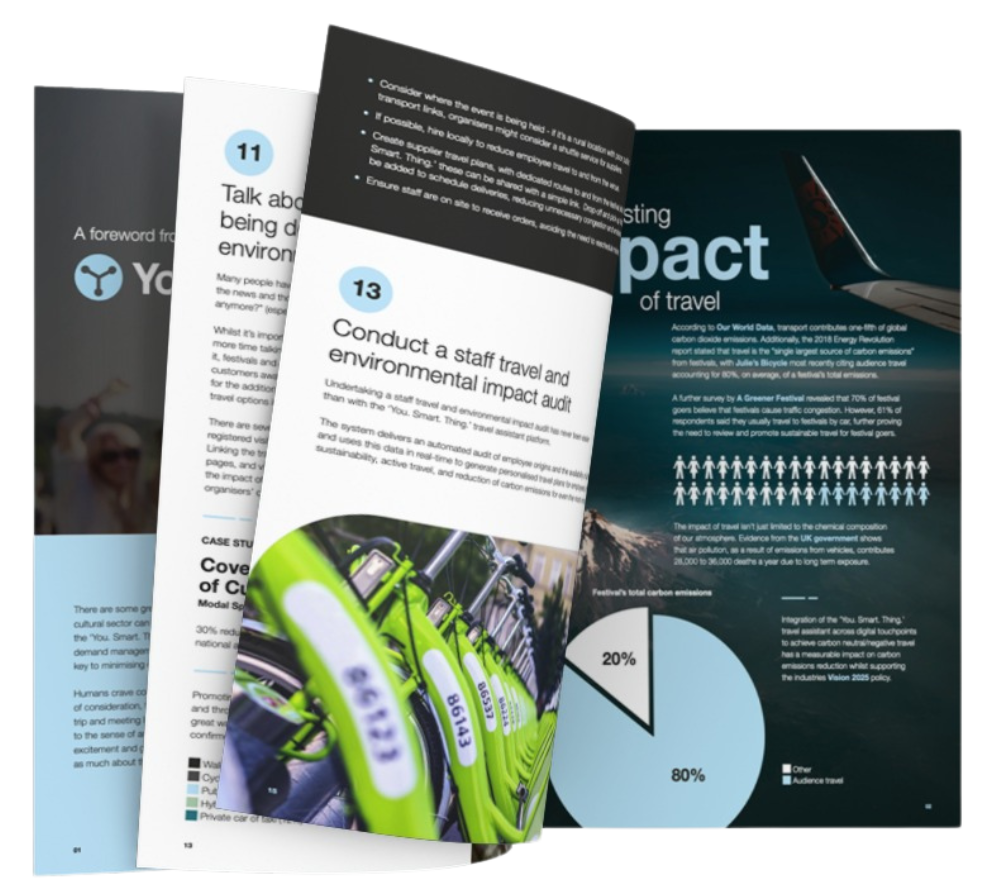 Exploring the impact that festival travel has on the environment and how event organisers can help their visitors choose sustainable travel.
As the world around us changes and we learn more about carbon emissions, the team at 'You. Smart. Thing.' (YST) aims to continually adapt and change this guide. We work with event and festival organisations to implement solutions that help audiences make smarter and more responsible travel decisions.
Get my copy
"The major events planned throughout our year as UK City of Culture will attract diverse audiences from the city and beyond. Effective travel planning is essential to help these audiences connect with our world-class programme. Working with 'You. Smart. Thing.' will help us make sure people traveling to, and around, Coventry will be able to do so both smartly and safely."
Jacob Gough, Production Director at Coventry City of Culture Trust
Example 'Destination Group'
Bespoke configuration for BBC Radio 1 Big Weekend
Single or multi-location 'destination groups' and map pins provide tailored multi-modal travel guidance, in this example, including tailored Drop off/Pick up, and Park & Ride/Shuttle Bus options.