We help health and social care organisations streamline caregiving by empowering patients with personalised travel plans, tailored wayfinding and viable sustainable travel choices.
Improve patient access, signposting and experience whilst reducing carbon emissions, missed appointments, and patient anxiety.
In 2022, Did Not Attend (DNA) outpatient appointments cost the NHS approximately £1billion and DNA GP appointments costs the NHS an estimated £421million.
The 'You. Smart. Thing' travel assistant is a revolutionary digital tool which delivers measurable outcomes to improve patient attendance and enables Service Providers to manage patient flow and reduce carbon emissions when visiting.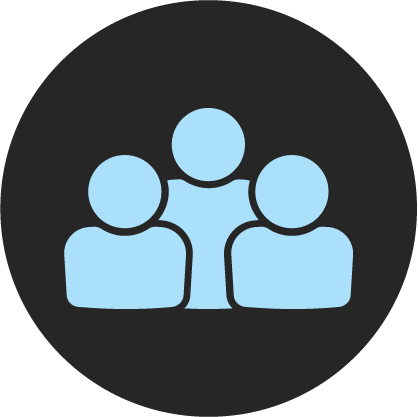 'You. Smart. Thing.' provides an easily adopted platform for the streamlined integration of existing care systems and processes, with public and private transport services. This enables the facilitation of innovative 'social prescription' partnerships by promoting tailored routes and active travel options to and from community hubs, matched to people's specific care needs and circumstances.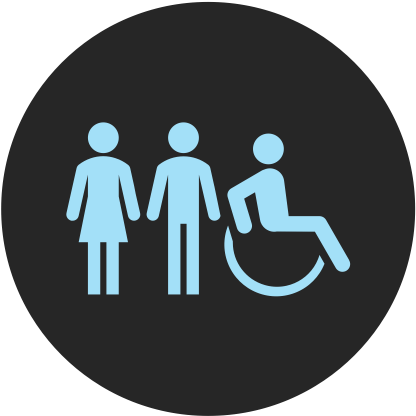 Our patient-centred journey plans and travel assistant features support people with hidden or visible disabilities. From highlighting accessible entrances to travel updates provided by email and SMS, or accessed by phone, our technology helps facilities and service managers make planning travel to and from health and care facilities stress-free, reliable and as easy as possible.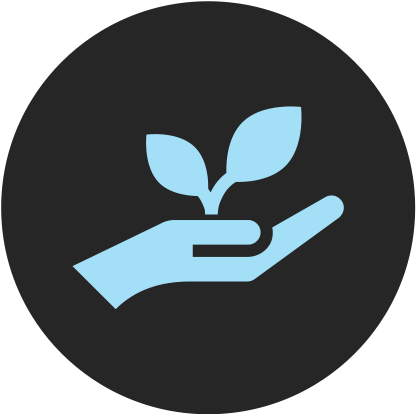 You capture and learn from real patient travel data. The service reveals where people are traveling from, and critically, how. We forecast travel impact, enabling the promotion of sustainable options to support travel policy and net-zero targets. Promoting Park & Ride to alleviate stress on parking capacity and restrictions at peak times, for example, improves air quality and visitor flow.
Download our FREE GUIDE:
Improve patient experience with 'You. Smart. Thing.'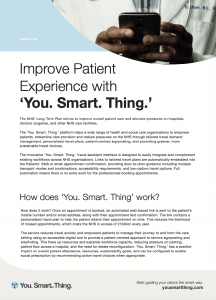 The NHS' Long Term Plan strives to improve overall patient care and alleviate pressures on hospitals, doctors surgeries and other NHS care facilities.
The 'You.Smart.Thing.' travel assistant helps a wide range of health and social care organisations to empower patients, streamline care provision and reduce pressures on the NHS through personalised travel plans, tailored wayfinding and viable sustainable travel choices
"The 'You. Smart. Thing.' travel assistant service reaches beyond the doors of care environments, connecting patients and carers with sustainable travel options whilst reducing costs."
Alistair King, Partner, Digi Digest
Example 'Destination Group'
Bespoke configuration for Birmingham (UK) hospitals
Single or multi-location 'destination groups' and map pins provide tailored multi-modal travel guidance, in this example, including tailored routes for patients, staff, and volunteers during Covid-19 lockdowns in 2020.
More Examples & Case Studies