Original article published on Hub of All Things.
Enable iD was established a year ago to exploit Hub-of-All-Things (HAT) research, a unique approach to personal data management developed by the UK's leading Universities. HAT makes sense of our personal data, in order to save us time, money and improve our lives whilst preserving and even increasing the value of our privacy.
This information below, collated by #HATProject researchers Mark Skilton & Susan Wakenshaw, covers the proposed operational model for HAT Certification & Global User Identity. As Europe's first HAT Platform Provider (HPP), Enable iD is playing a key role in influencing and helping to shape helping this model by communicating the requirements of both the organisations and individuals to whom we are providing HAT based personal information management services.  Feedback, which will be shared with the newly formed HAT Foundation, can be provided in the comments section at the foot of this post.
---
The HAT research project is coming to an end by Nov 30, and the new HAT Foundation will be taking over and implementing the rollout of the HAT in 2016. To date, the research project team has advised on the HAT's economic and business model (HAT briefing paper 2), its technology architecture (HAT briefing paper 4) as well as the governance and ecosystem model for the eventual roll-out of the HAT (HAT briefing paper 5).
This final briefing paper from the HAT Project team – HAT Personal Data Exchange Ecosystem: Code of Practice Release 1 – is to advise on the key regulation and governance rules to be implemented and complied by all HAT participants within the HAT ecosystem. The governance rules are crucial for leveraging key architectures of the multi-sided market platform for personal data, to create value for all participants and for the viability and sustainability of the HAT personal data ecosystem.
HAT Briefing Paper 6 documents the key governance rules implemented through the Five Key HAT Operating Principles, HAT Code Of Practice, HAT Information Policies and HAT Certification Checklist. The five Key HAT Operating Principles represent the fundamental beliefs held by the HAT founders, and is the foundation for the HAT Code of Practice. With privacy, security, confidentiality and trust (PCST) as our utmost priority for the HAT personal data platform, we had earlier articulated our 23 PCST principles in HAT Briefing Paper 3. Now, in this final briefing paper, we concentrate on the implementation and operationalisation of the 23 principles, supporting the Five Key HAT Operating Principles that centres on HAT user interests.
The HAT Information Policies are necessary for all HAT participants to successfully implement the HAT vision, and apply to all participants in the HAT Data exchange ecosystem. For HAT users, these policies demonstrate how and what they could engage with in the ecosystem. For other participants such as HAT Platform Providers(HPP), HAT Application Providers (HAP), HAT Developers and other HAT Service Providers, the HAT Information Policies articulate the requirements for being "HAT-ready".
We feel it is necessary to provide this guidance in the final HAT briefing paper, to be passed on to the HAT Foundation for implementation. These key regulation and governance rules will of course be up for modification and changes as the roll-outs begin; however, it is the first step to set the tone and the spirit right for the HAT community. It also serves to set up the duties of the HAT Community Trust and the HAT Data Exchange (HATDeX) – the two entities of the HAT Foundation. To find out more about the what, why and hows of the HAT Foundation, download and read the HAT Briefing Paper 5)
In HAT Briefing Paper 6, we also provide a checklist for HAT certification for HAT Service Providers including HPPs, HAPs and HAT Developers in the HAT data exchange ecosystem. Aside from being used by the HAT Foundation to carry out HAT certification registration, this checklist could also be utilised by HAT participants to conduct self-checks in terms of their compliance to HAT Information Policies as well as to guide their daily conduct in the ecosystem.
The HATDeX will operationalise the certification process by following the advice on a HAT trusted procedure. This procedure entails:
A HAT Service Provider request and take a HAT certification process involving a set of principles required to operate and manage a HAT service;
On completion of a HAT certification checklist questionnaire, the HAT Service Provider would obtain recognised HAT Certification status and the ability to host HAT Users and trade HAT data, applications and services;
The certified HAT Service Provider would be issued a unique set of HAT identities called Global User ID or "GUID"s by the HATDeX. These GUIDs would enable the certified HAT Service Provider to be identified in their HAT services, each HAT application and the HAT user databases under its HAT hosting platforms. The HATDeX will manage the HAT Certification Checklist questionnaire and the issuance of HAT Certification and GUIDs, as part of ensuring a trusted framework for HAT Users and Service Providers.
The HAT governance rules, certification process, HAT checklist questionnaire and GUIDs detailed in this final briefing paper are now open for consultation.
---
About the authors:
Mark Skilton, Professor of Practice, Information Systems & Management Group, Warwick Business School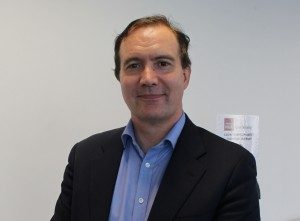 Mark is Professor of Practice with the Information Systems & Management Group at Warwick Business School, University of Warwick. Mark has held senior global Director positions in Information Technology in internal and external consulting internationally in many industries and organisations. He has over 30 years' experience in a wide variety of customer facing and provider solutions strategies, consulting to board level in operating model transformations and value creation. His experience includes new media multi-channel services, big data analytics and mobile ecosystems for new business models. Mark is active in international IT standards in ISO, The Open Group and architecture best practice certifications with focus on open protocols and best practice business systems models. He has published internationally and is a regular invited speaker at conferences and media on new technology ecosystem platform strategies, monetization and value metrics, cloud computing and cyber security. Mark's current research interests are in technology ecosystems around defining value and monetization; multi-channel operating model strategies; data standards, governance and compliance, and visualisation strategies.
Dr Susan Wakenshaw, Research Fellow, WMG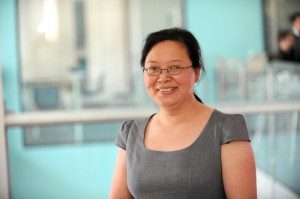 Susan is a Research Fellow at WMG, University of Warwick. She has been involved in several cutting-edge research projects funded by EPSRC in collaboration with manufacturing, digital economy and the defence industries. Her current research lies in the trans-disciplinary understanding of value and value co-creation, and innovation based on value. Her research interests are around consumer consumption experiences, identity projects, consumer culture theory and value. Prior to joining WMG, Susan was a research associate at Exeter Business School, University of Exeter. She also worked as a research assistant in the School of Public Health at the University of Cumbria and as a Marketing Consultant for an Independent GP Surgery (Court Thorn) in Carlisle. Susan holds a PhD in marketing specialising in consumption and consumer relationships and an MRes in Management Science both from the University of Lancaster. She also holds an MSc in International Agriculture and Food Marketing from the University of Newcastle upon Tyne and a BSc in Pharmaceutical Science from the West China University of Medical Sciences.