Originally published on Hub of All Things. (Img. Igor Bulgarin, Shutterstock)
It's 0527am and I'm awake. And exhausted. The mind has been working all night trying to come up with solutions for the design of views on the HAT that would help a user to be creative with his/her own data. A long meeting with the tech team yesterday has basically got some of the technical stuff down, so that the data that comes onto the HAT has the greatest agility to be shaped into different uses.
Too abstract? Ok, so let me rewind. We are now in the world where data sits as a consequence of a service provided. So your calendar's data is part of Google Calendar service. Your photos are part of the service of a phone, your social interactions' data sits on Facebook as part of their service. There are two consequences of this.
One is what we have already talked about – that we don't currently own it or have access to our data. Which is why we're building the HAT, so that we can acquire all these data (through open APIs) back into our own HAT so that we can make use of it. The second consequence is our mental models and structures. We are now trapped in a world where data makes sense only through the vertical services rendered. It's like a house makes sense if there are rooms – dining room, living room, kitchen – because activities happen in those rooms and the house makes sense. If suddenly, I give you a blank house without rooms and say: let's reorganise and recompartmentalise because technology now offers new ways to act and interact, you might not know where to start (for those interested, you can read up on Giddens' structuration theory).
So it is with data. We are used to data sitting in verticals, so we organise our lives around this (often not very efficiently). But when the HAT comes along, it would not just let you acquire your data into a space; it liberates it from its vertical structures. Imagine every photo, every message, every transaction, every data collected about you is now in one space and you can mash them up in completely new ways. You can create a whole new symphony of data with mashups that helps you make better decisions, gives you better recall (see our DARVIS model to understand how data can be a really very intelligent service). And when you run out of ideas, you can buy new apps or widgets for your own data so literally you can crowdsource creative uses of your own data. Nice, right?
So, you can now read my first paragraph again and see where I am. Technically, we have designed the HAT database schema to be able to mash things up. Data points are tagged by time, location and user so that you can mash up locations with different times and users that your HAT is connected to, mash up data and users in the same time and location …… You get the picture.
It took us some time to get to this point but I'll spare you the gory details. We got here. My challenge now, is to think of views. Screen views, on phones, iPads or computers. Ways to view this data that can spur creativity. Viewing your data so that you can generate new ways of using it is no easy feat. I showed my daughter one view of mashup data that I had designed, and she thought of something and said: "You need to create a reminder, a prompt, coz when I see that, I suddenly remember something." So views can trigger different responses, so we should build in the possibility of creating nudges and prompts in the views. Views can clearly do more creatively especially when the data is mashed up, and I've been spending days applying some of the thinking in generativity theory here. The challenge is to design views without a purpose except to broaden the mind for new possibilities to co-create value with our own mashup data. I.e. Designing views for new views. Very meta. 
It's really exciting to see data being liberated this way though, and I can't wait for the HAT roll-out later this year (if you want a HAT, make sure you're one of the first million to sign up here). To see 'my day in data' from the music I listened to (Spotify), the interactions I had (Facebook) in different locations (phone) and my pulse rate (Fitbit) all mashed up in one view is like creating art with data. Now I just need it to amplify my capability. Where are those HAT new business models and innovation then…. 
The work continues……and do come for a discussion on personal data economy in Venice at our 1st Service Systems Forum. See you in Venice!
---
About the author:
Irene Ng, Professor of Marketing and Service Systems, WMG, University of Warwick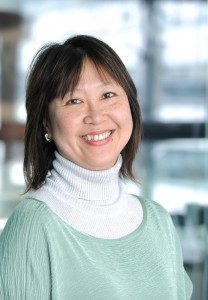 Irene is also the Director of the International Institute of Product and Service Innovation (IIPSI), and leads the Service Systems research group at WMG. Prior to joining academia in 2002, she was an entrepreneur for 16 years, and was Professor of Marketing at University of Exeter Business School before leaving for WMG in 2011. Specialising in new and disruptive methods of economic and business model innovation, Irene has written over 22 publications in top international journals in the area of value, service systems and new business models. An IO economist by training, her books include Pricing and Revenue Management of Services, Value and Worth: Creating New Markets in the Digital Economy and Complex Engineering Service Systems. Irene has developed several mathematical algorithms leading to the successful commercialisation of products such as AXIOS (a service requirement software for customer perception of business model/contract attributes) purchased by Rolls-Royce and context pricing models within other business applications. She is an ESRC/AIM Services Fellow, ESRC/NIHR Placement Fellow, and a College Research Associate at Wolfson College, Cambridge with considerable experience in leading trans-disciplinary projects (involving more than £5m worth of both EPSRC and ESRC projects).