We launched Enable iD in January 2015. In the December I'd declared that the prospect of building a company around people's digital identity was both a daunting and exhilarating challenge. A year into our mission to connect people, products and services more effectively, I'm now pleased to declare that we've made significant progress.
We courted post-quantum homomorphic cryptography, beat ourselves up about blockchain, contemplated the infinite complexities of the world's data, and finally pulled our heads out of 'the cloud', around April, with the clear realisation that our praxis and modus operandi will have the greatest initial impact on the most down-to-earth of human capabilities. Movement:
Taking The Strain Off The Train
We began our second year of developing personalised data solutions with news that 'MyJrny', our intelligent mobility demonstrator, will be further extended as part the RSSB FutureRailways programme.  This sees us working closely with the Arriva Trains UK and Chiltern Railways teams to explore commercially viable models for enhancing both customer experience and rail network optimisation, through the use of Internet connected sensors on trains. (view blog post)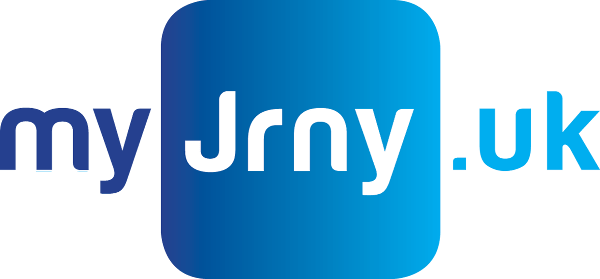 Your Personal Travel Assistant
The FutureRailways project will leverage our MyJrny demonstrator app. The MyJrny platform is the first ever to be based on Hub-of-All-Things (HAT) research, a unique approach to personal data management developed by some of the UK's leading Universities. The HAT personal data management architecture helps us make sense of people's data, reason for travelling and transport requirements, so we can save them time, money and improve their overall travel experience whilst preserving their privacy.
(If you're in the UK you can try it out by downloading the MyJrny demonstrator app, launched in app stores this month.)
Mobility-As-A-Service
We're now developing commercial partnerships for MyJrny and an accompanying software development kit (SDK), so its functionality can be easily integrated into 3rd party web and mobile applications.
We want to deliver intuitive 'mobility-as-a-service'. That means investing in new features and functionality that have a clear positive impact on people's travel. We'll be making improvements week-by-week by listening to our community of users. You'll find the feedback form in the demo app's main menu!
Personal Data Exchange (for Health, Automotive, Retail, Financial Services)
Building on our work in public transport we're also engaged in data infrastructure projects to generate customer value, loyalty and operational efficiency across the Health, Retail, Automotive and Financial Services sectors. The Enable iD information eco-system and strategic R&D partnerships continue to grow alongside our platform capabilities and API.
So, if the cap fits please keep in touch and continue to wear it. We're always eager to explore new ideas and ways of working with partners to harness data for the mutual benefit of individuals and organisations.
I look forward to catching up with you during 2016.
Best regards,
Chris