Helping hosts guide people 'the smart way'
'You. Smart. Thing.' has teamed up with community interest company EnV to help its volunteer 'City Hosts' share the best routes for travel to UK City of Culture 2021 venues and events, using its internet-based Travel Assistant service: https://travel.yousmartthing.com/coventry
In order to maintain a safe and secure transport network during recovery from the Coronavirus pandemic, the Travel Assistants' recommend journey plans and routes are configured to limit social contact during transit as much as possible.
Maintaining public safety
Encouraging everyone to plan their trip in advance helps participating organisations comply with UK Government guidance for travel to venues and events, and with mutual consent, allows details to be shared with the NHS Test and Trace service if needed.
EnV's volunteer City Hosts and visitors to Coventry UK City of Culture venues and events can access and share the Travel Assistant on a smartphone using the link above, or by scanning the following QR Code.
Scan this code with a smartphone camera to get the Travel Assistant link.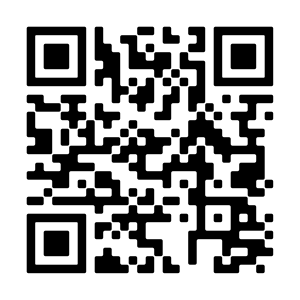 Improving accessibility
In addition to promoting active travel, and enabling accessible 'step-free' journey planning, YST is adding a "Request Assistance" feature to the Travel Assistant (May 2021). This will enable visitors to nominate a contact to whom they can then automatically send their location, travel plan, and directions to come and meet to them, by pressing 'Request Assistance'.
For Promoters: Adding the UK City of Culture Travel Assistant to your website
As shown in the example below, the Travel Assistant is also easy for organisations participating in the UK City of Culture programme to embed on their websites. Website editors can simply click the 'Share' link on the bottom right of the Travel Assistant to access, copy and paste the embed code into their website's content management system.