Rugby League World Cup 2021/2022 travel assistant
Rugby League World Cup 2021 (RLWC2021), with tournament dates now moved to October/November 2022, has teamed up with 'You. Smart. Thing.' (YST) to help supporters get the best routes, dedicated transport services and personalised travel updates when traveling to the 61 matches being held at 21 venues across England.
By deploying YST's internet-based 'travel assistant' RLWC2021 organisers will be able to manage people-flow and travel demand, creating an example of best practice in post-pandemic event management and ensuring delivery of a world-class spectator experience.
RLWC2021 fans to enjoy a World Class visitor experience
With 32 teams competing in Men's, Women's and Wheelchair competitions across 18 host cities in October and November 2022, Rugby League World Cup 2021 will be one of the UK's largest sports events this year.
The free-to-use Rugby League World Cup Travel Assistant, which will be accessible on rlwc2021.com from desktop and on mobile devices (live from spring 2022), will be available to everyone.
There is nothing to download and fans can make more sustainable and cost-effective travel choices by combining their journey preferences with bespoke routing to host venues. The travel assistant service includes parking options for those who need to drive (not available in Google), tailored last-mile directions, and local walking routes. It combines this information to give fans an optimised travel plan with exclusive real-time updates to create the ultimate world-class match-day experience, starting from the moment they plan their trip.
Chris Thompson, YST's Chief Executive, said, "We're thrilled to be powering personalised travel for RLWC2021 fans. The Rugby League World Cup will be one of the first major international team sports tournament hosted exclusively in England since the pandemic. It's a chance to demonstrate that the UK can 'bounce back' and give visitors to venues and events assurance of safe journeys and an even better experience than before."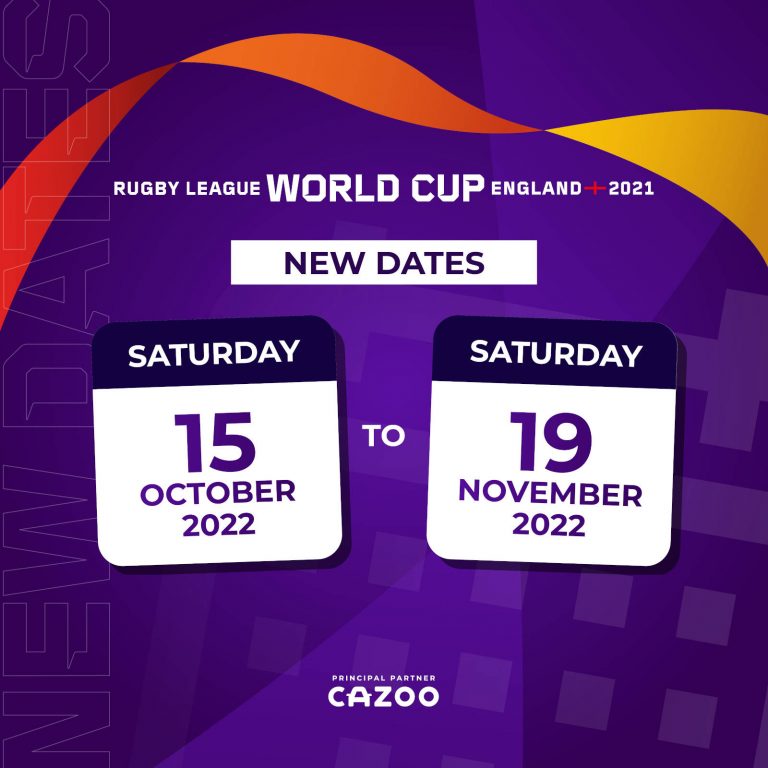 People-flow management for tournament organisers
RLWC2021 Travel Assistant will enhance tournament operations by exposing a forecast of travel intentions, meaning organisers will know who is travelling, how many, from where, and by what route and method. The travel assistant will give the World Cup control of the journey routes offered. Organisers will be able to pro-actively influence fan's travel behaviour to prior to and during travel to matches, minimising congestion in host towns and cities and locally around the venues, and prioritise the promotion of more sustainable and environmentally friendly public transport services.
""Bringing tailored travel planning and matchday wayfinding to our spectators, and to our host towns and cities, is an essential part of delivering an unrivalled Rugby League World Cup experience. The level of personalisation we can offer through the travel assistant, means fans will be able to find and enjoy all the attractions an international event of this scale has to offer, whilst also providing a real economic boost for all our stakeholders."

Terri Lynam, Customer Director at Rugby League World Cup 2021
Editors Notes:
About the 'You. Smart. Thing.'
'You. Smart. Thing.' is a new internet-based travel assistant service. It is an easily deployed solution that offers visitors to venues and events a VIP experience from sofa-to-seat. The platform enables operational teams to manage multiple audience arrival times and entry points, based on seating areas, individual preferences, and access needs.
The intuitive travel assistant interface simply replaces Google Maps on websites or in apps, maximising audience safety by offering pre-configured transport modes and routes that help manage people-flow and minimise overcrowding. For larger venues it can integrate with ticketing and CRM systems and booking flows, streamlining box office management and customer engagement.
Curating their trip increases visitors' opportunity to spend. Visitors get email or SMS updates in the event of delays or disruption, and operational teams get granular GDPR-compliant information about who's coming, where from and how, creating a communication tool and valuable dataset for better informed promotions.
'You. Smart. Thing.' was developed in association with the Department for Transport and is currently being rolled out across the UK, helping to rebuild audiences and a thriving cultural economy by actively promoting sustainable travel to venues and events.
About Rugby League World Cup 2021
The Rugby League World Cup is the pinnacle major event of rugby league, globally contested every four years. RLWC2021 will be a breakthrough moment in the tournament's history with the men's, women's and wheelchair competitions being staged together for the first time.
The three tournaments will take place across 21 venues throughout England. Both the women's and wheelchair competitions will be contested by two groups of four teams, whilst the men's tournament will see 16 teams compete across four groups.
RLWC2021 will be the most visible Rugby League event in history with all 61 games in the men's, women's and wheelchair competitions being broadcast live on the BBC.
Vision: Delivering the biggest and best ever Rugby League World Cup.
Mission: Creating inspirational moments that excite, engage and leave a long-lasting legacy.
Further Information
For more information about Rugby League World Cup 2021 visit rlwc2021.com
For 'You. Smart. Thing.' visit https://yousmartthing.com/uk
Hashtags: #RLWC2021 #TravelAssistant